You might be surprised to learn that community is an important part of a long and healthy life. Taking care of your body and brain are necessary too, but surrounding yourself with a supportive network of family, friends, coworkers, neighbors, people who share your faith, and others also plays a big part in your health and wellbeing.
Humans are social creatures. We need to connect with others to thrive. We need community.
Finding your community can also help you find your purpose in life. Knowing what you were put on this earth to do and maintaining a nurturing network of people to help you realize that purpose can make a real difference to your outlook, your health, and even add years to your life.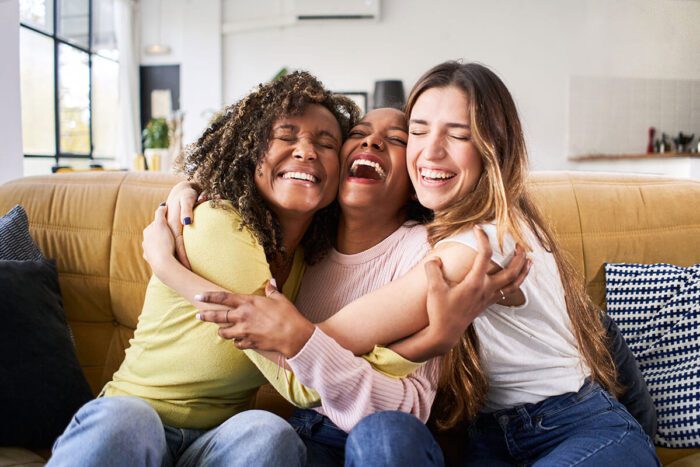 Why is community so important?
Loneliness and isolation can make a big impact on your wellness, contributing to poor physical and mental health and a shortening of lifespan. It's a significant problem in the US, where more than half of adults report experiencing loneliness some of the time.
Yet the opposite is also true. One study that looked at life satisfaction over a period of 80 years found social connection to be the leading predictor of happiness and longevity.
What's healthy about community?
Social engagement activates your parasympathetic nervous system. That's the network of nerves that relaxes your body after periods of stress or danger. It also helps operate some important bodily functions such as heart rate, blood pressure, digestion, urination, and sweating during periods of rest. You need a well-functioning parasympathetic nervous system to help counteract the effects of your sympathetic nervous system — otherwise known as your "fight or flight" response. Strong emotional connections can also help to dampen physical pain.
Being with others is important for your mental health too because it takes the focus off of you. This can help put worries in perspective, reducing feelings of overwhelm, sadness, or anxiety. It also fulfills a basic human need of belonging. Feeling like your part of something bigger than yourself helps boost your mood, ease your mind, and promote self-esteem. Humans derive meaning from their relationships with others. That's why having a supportive community can help decrease depression and hopelessness.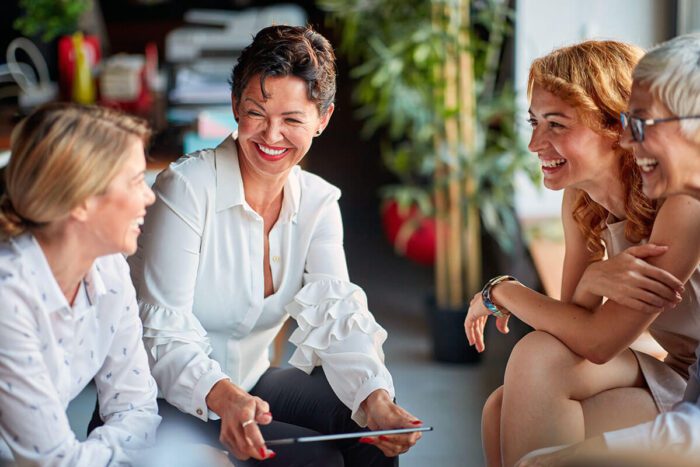 Quality over quantity
Quality is more important than quantity when it comes to relationships and community. Just as making poor choices about food or other aspects of your health can have a negative effect, so too can making poor choices about your relationships. Lots of "friends" on social media aren't going to provide you with the kind of nurturing that a close friendship or supportive professional peer can. Healthy relationships are a two-way street. Both parties must be having their needs met at least some of the time.
And remember that your community won't look like everyone else's. One person's network may be filled with family and professional peers, while another person's may center around a faith-based group and neighbors. We all need to find the people who can provide us with mutually reciprocal support. Surrounding yourself with people who share your values and with whom you have a real connection can help keep you feeling and behaving younger.
Finding your community
You can find community just about anywhere. One study showed that the type of relationship didn't matter — if it provided support, it could increase your health and longevity.
Here are some examples:
Family: In communities with long lifespans, different generations regularly spend time together and help take care of one another. This bond provides all members with safety and security against life's ups and downs.
Friends: The people we hang out with the most are also the people we tend to emulate the most, so whatever your friends are doing, it's likely you'll be doing the same. Find friends who have healthy habits or encourage your friends to develop some of your healthy habits.
Religious/spiritual groups: Faith-based groups benefit from a shared belief system, including the idea that their lives have meaning beyond themselves. Attending faith-based services regularly has been shown to extend lifespan and provide solace in difficult times.
Professional: Your colleagues and professional peer network can be a good source of community. Because "work" and "life" are closely connected for so many, it's a smart idea to look for good connections here too. And these relationships can have the added benefit of making work time and career advancement easier.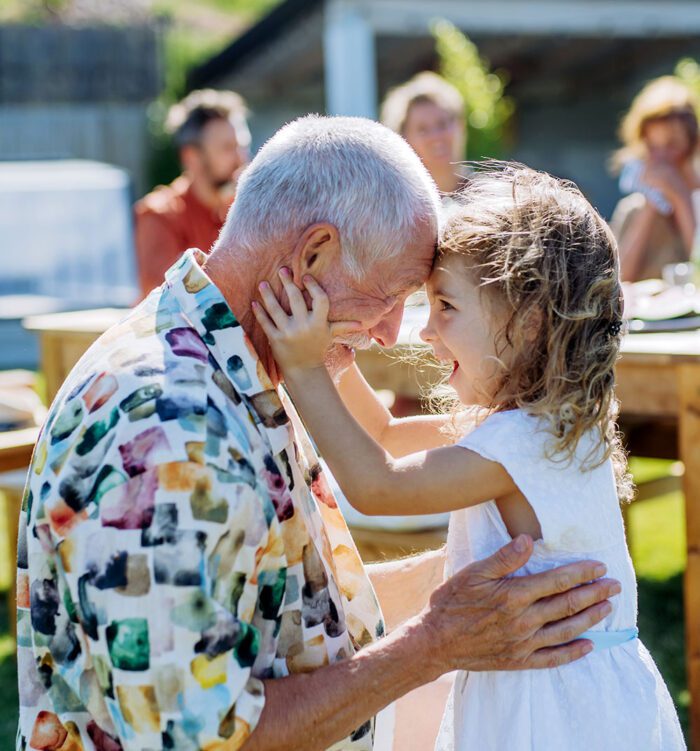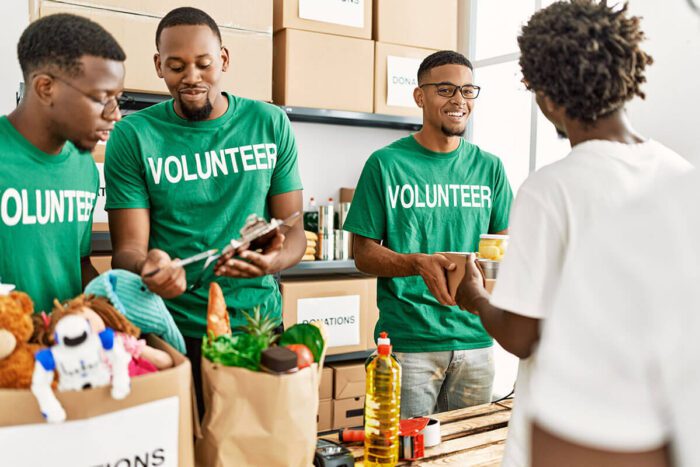 Local: Your local community is a great place to find like-minded individuals to spend quality time with. Whether it's volunteering, exercising, or meeting for a cup of coffee, get to know people who live where you do, as it's likely you'll find kindred spirits here too.
Global: We live in a world where connections can be made anywhere. Joining with people who share your values doing good work or sharing similar interests all over the world can bring deep meaning to your life.
Volunteer: This is a good way to find people who share your values. People who volunteer have higher levels of happiness, lower rates of heart disease, and often report losing weight. In fact, volunteering activates the same neural pathways as sugar — and unlike sugar, it's good for you!
Don't limit yourself to your existing networks. Think big — and small — and extend yourself out in many directions. You'll know when you've found your people.
Get In Touch With A Health Expert
Dr. Devillier is a mind/body mentor, board-certified naturopath, and master herbalist. She brings more than 20 years' experience and a wealth of knowledge about natural health to each consultation — providing easy-to-follow advice on physical, mental, emotional, and spiritual health. Dr. Devillier is well-versed in helping others discover their purpose along with a plan for realizing it. And she lives her beliefs by regularly volunteering in her local community and global community.
Call Nature's Link on 337-332-2705 or reach them online to begin your journey to better health today. The team at Nature's Link proudly offers natural health consultations in Breaux Bridge, Lafayette, and the entire Acadiana area.