Are you tired of feeling stuck, exhausted, anxious or constantly in pain? Maybe you've grown frustrated with traditional health care and you're looking for natural ways to improve your wellbeing and live up to your full potential.
Nature's Link Wellness Center is a top choice for mind-body coaching in Breaux Bridge, Lafayette or Acadiana, Louisiana. One-on-one coaching can help you improve the mind-body connection and empower you to transform your physical and mental well-being. You can achieve real change when you discover how to balance your spirit, mind and body.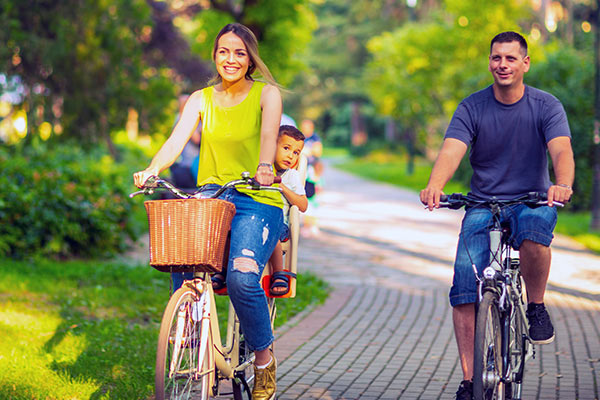 What is Mind/Body Coaching?
Mind-body coaching is a holistic method for addressing chronic pain, fatigue, stress and anxiety. This approach to coaching recognizes that in order to make a lasting change, both the mental and physical aspects must be addressed. By paying attention to how your body connects with your emotions, you can learn to feel safe and return to happiness.
What Does a Mind-Body Coach Do?
A mind-body coach is your partner and guide as you explore the mind-body connection. Similar to life coaching, this process can help you reflect on your physical and mental health. Your coach provides tools and support to promote mind-body healing.
Benefits of Mind/Body Coaching
Get "unstuck"
Reduce feelings of overwhelm
Better sleep
Overcome chronic pain
Relief from headaches
Fewer back, muscle and joint aches
Reduce stress and anxiety
Feelings of wellbeing, wholeness and vitality
Explore the Mind-Body Connection
While our thoughts don't directly cause illnesses, they do impact our nervous system. That means the things we experience, think or do can lead to feelings of wellness or illness.
This phenomenon is often referred to as mind-body syndrome, distraction pain syndrome, stress illness and tension myositis syndrome (TMS). These concepts examine the relationship between a person's physical symptoms and their emotions and feelings of stress or tension.
For example, a person in a toxic relationship may experience chronic headaches that are seemingly without cause. Likewise, someone who leaves a stressful job may feel less stomach and digestive discomfort on a daily basis.
Chronic pain, Fibromyalgia, Irritable Bowel Syndrome, chronic headaches and similar conditions that don't respond to other treatments could be linked to stress, sadness or anger.
As a result, taking steps toward improving mental health and wellness could also provide relief from physical symptoms.
She Saved Me
"She saved me when I was sick and went to several doctors that could not give me answers."
---
Very Thankful
"I have to say, I am very thankful that I now bring my child and soon to be children to Kris Devillier. For the last month all I have been coming across on my time hop app is how Kolt stayed sick from the time he was 9months old to 2 years ago! I am proud to say besides a little cough and runny nose for about 4 days my little man has been healthy as can be!"
---
Pain Has Subsided Tremendously
"I'm so thankful to the Lord for you as well as your knowledge and compassion about what you do in helping me and others heal ours bodies with natural supplements and healthy eating! In the past week the change is remarkable, my pain has subsided tremendously...wow!"
---
Absolute Saving Grace
"Nature's Link has been my absolute saving grace for my auto-immune disease. Kris and her staff are so proficient in their knowledge of the body and what our body needs to heal itself. Thank you ALL for giving me new Hope and Faith in the truly NATURAL process."
---
Starting To Feel Better
"I spent a year in various doctors' offices, having test after test run, and only felt worse by the day. I was also told that I had PCOS and would likely have difficulty getting pregnant. Kristine explained everything that was going on with my body and what I needed to do to get back on track. After only a couple weeks of products she recommended, I was already starting to feel better. I also now have a happy and healthy 8 month old and I'm feeling better than I ever have!"
---
I Feel So Much Better
"I feel so much better about myself and my life since being introduced to this awsome place. Thank you for everything you all have done for me and my family"
---
Positively Affected Her Clients
"I have worked with Kristine for at least 3 years. In this time I have seen how deeply she has positively affected her clients' lives."
---
What to Expect
Your one-on-one coaching sessions will begin with identifying the things that are preventing you from achieving your health goals. Then we'll explore solutions that can help you connect your mind, body and spirit to promote healing. You'll receive a customized holistic plan to address your individual needs.
Your Mind/Body Coaching Plan May Include
Nature's Link Wellness Center offers a full range of holistic health services, and Kristine Devillier, RND, CNHP, is a Board Certified Naturopathic Doctor. With more than two decades of experience, she is your trusted guide on your personal wellness journey.
In addition to supplemental and overall health recommendations, lifestyle behaviors are taken into consideration. Your holistic mind-body coaching plan may include meditation, nutrition, exercise and other natural health modalities.
Schedule an Appointment
Take the first step toward improved physical and mental wellness. Request an appointment or contact us today to learn more about how mind-body coaching with Nature's Link Wellness Center could benefit you.
Request An Appointment Online