The power of light
Harnessing the powerful healing properties of light, we use red, blue, infrared, and near infrared light frequencies for therapeutic use to increase your health and well-being. Come and experience what these harmonic light frequencies can do for you. Sitting in our light therapy beds is a powerful way release stress and restore vitality to your body. This is a therapy we highly recommend.
Sending vibrational resonance frequency throughout the body at the speed of light is a powerful yet gentle way to support health and wellness.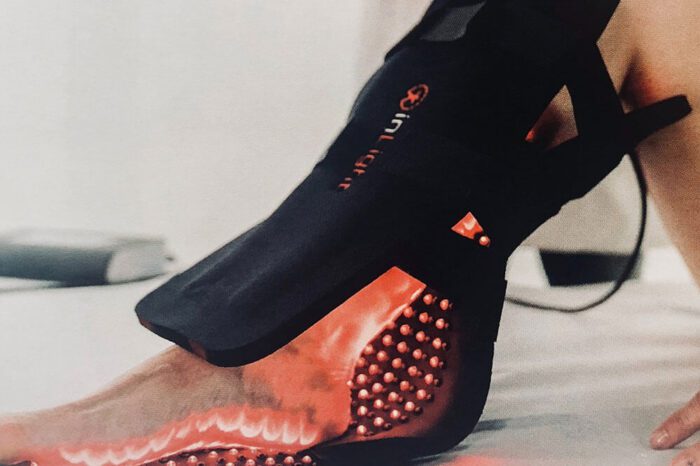 "Sickness results when cells, molecules, or particles of matter are out of their normal resonance or vibrating pattern. By repeatedly exposing damaged tissue to the normal resonance frequencies associated with that tissue, healing often occurs, sometimes quite rapidly."
–Dr. Paul Nogier, French Neurologist
How Does InLight Therapy Work?
Our light therapy delivers light wavelengths throughout the body.
Research shows these lights support optimum cellular performance from skin to brain to bone. This harmonizing red, blue, and near infrared lights are medically approved and FDA cleared to increase circulation and relieve pain associated with the following:
Relieves pain
Muscle aches and stiffness
Joint aches and stiffness
Tendonitis
injuries
Wounds
Back Pain
Arthritis
Energy enhancing
Muscle spasms
Muscle strains
Neuropathy
Repetitive use injury
Increases detoxification of the body
Increases circulation
Increases energy (ATP)
Increases oxygenation
Increases alkalinity
Enhances nitric oxide induction
Improves brain function
Harmonizes left/right brain hemispheres
Releases stress
Moves you into relaxation
Improves mood
Improves energy flow in the body
Tissue regeneration
Enhances cell regeneration
Injury repair
Great for your skin
Increases collagen production
Anti-aging
Improves sleep patterns
Improves eye health
Supports the immune system






Book your appointment today!
Experience the healing power of light and feel the difference light can make in your life!
InLight therapy session: $30
21 to 30 minutes
Receive infrared, near infrared, red, and blue lights over your spine, shoulders or hips, organs, eyes, and brain for a general therapy or we can concentrate on certain areas of the body
Includes guided meditation with sound therapy
Unlimited monthly pass: $195
Equipment rental: $250/week
6 Port / 4 Pad
Unlimited therapy in the privacy of your own home
Call 337-332-2705 to schedule or request an appointment online.