Massage therapy is a natural way to enhance physical, emotional and mental health. At Nature's Link Wellness Center, we recommend therapeutic massage for those who want to prevent injuries or illness and improve their range of motion, circulation, immune function and flexibility. If you're in the Breax Bridge, Lafayette or Acadiana area, book a massage appointment today and experience the benefits for yourself.
Call 337-332-2705 or contact us for an appointment.
Massage Therapy Benefits
More than just a way to relieve stress or promote relaxation, massage therapy offers a wide range of emotional and physical benefits. It can assist with managing PTSD, depression, anxiety and stress. Those with insomnia often find that massage helps improve sleep quality, making it easier to fall asleep and stay asleep.
Women often turn to massage during pregnancy and postpartum, as well as for managing menopause and perimenopause symptoms.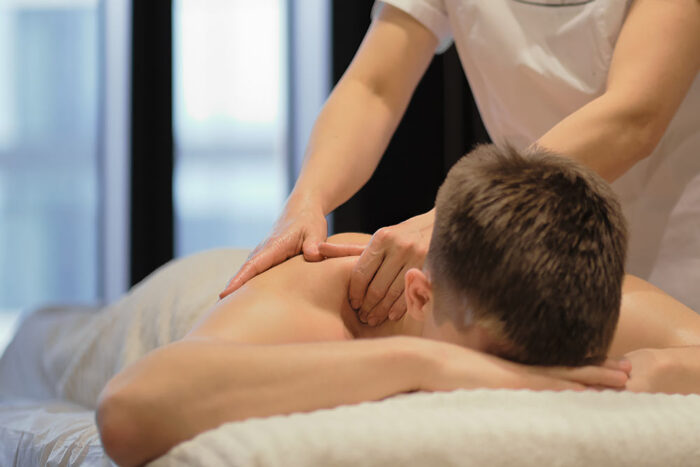 Massage therapy is a natural, non-invasive option for alleviating acute and chronic pain, such as injuries, joint pain, neck pain or back pain. Manual therapy like massage can be an alternative to surgery for overuse injuries to the muscles or tendons.
For athletes, massage can be an effective tool for recovery from intense workouts and competitions. Massage therapy can ease muscle stiffness or soreness and help prevent injuries.
Therapeutic massage is also often used to help manage symptoms of chronic conditions and illnesses such as headaches, migraine, arthritis, fibromyalgia, auto immune diseases like lupus, multiple sclerosis, scleroderma and more.
At Nature's Link Wellness Center, our massage services include a variety of therapeutic methods that each provide unique benefits. Not sure which type of massage is right for you? Call us or contact us online and we'll be happy to make a recommendation.
Swedish Massage
This is one of the most commonly known massage techniques. Swedish massage, sometimes called classic massage, is a good choice if you want to reduce stress, enjoy deep relaxation, ease muscle tension, or assist with headache and pain relief. If you've never had a massage before, we recommend a Swedish massage for your first appointment.
Your massage therapist will use smooth connective strokes called effleurage that flow toward the heart. Kneading, vibration, tapping and rolling or circular movements are also used. Pressure can be gentle or firm, depending on your preference and comfort level. If you're looking for a more intensive experience, a deep tissue massage is recommended.
Swedish massage is designed to relax you, stimulate blood flow and increase circulation to help promote healing and reduce swelling from injuries. You can expect to feel energized and leave with a sense of clarity and peace.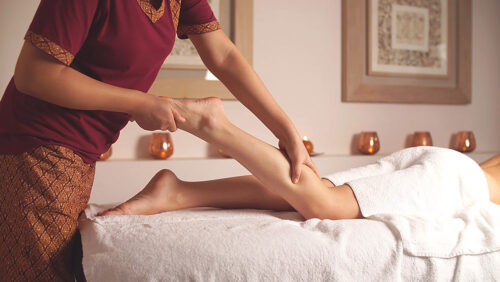 Deep Tissue Massage
Deep tissue massage is a therapeutic technique that involves strong pressure on the deeper layers of tendons, muscles and connective tissue. This is an intense type of massage therapy that can be uncomfortable at times but should not be painful. It's important to communicate with your massage therapist about your individual pain threshold.
If you have chronic tightness or tension or you feel like you always have "knots" in your neck or back or shoulders, deep tissue massage therapy is a good choice. Athletes and anyone who sits at a desk all day, has muscular injuries or chronic inflammation may benefit from this technique.
A deep tissue massage incorporates strokes similar to a Swedish massage, but with slower movements and stronger, concentrated pressure. In areas of higher tension, the massage therapist may use their elbows, knuckles, fingertips, hands and forearms to apply force and reach the deeper tissues below the muscles. This helps break up adhesions on the fascia to improve circulation, increase mobility, reduce inflammation and help with pain relief.
It's not uncommon to experience soreness similar to an intense workout after a deep tissue massage. This can be alleviated by drinking plenty of water throughout the day to flush out lactic acid.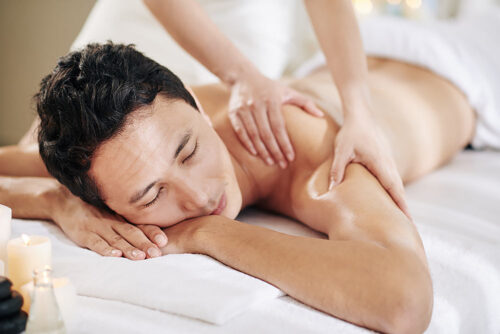 Prenatal Massage
Expectant and postpartum mothers often choose a prenatal massage to help alleviate some of the discomforts of pregnancy and childbirth. Your massage therapist will use pillows to support your body and help you get into a safe, comfortable position. Specialized techniques are used to help reduce swelling, relieve anxiety, balance emotions, improve sleep and alleviate common aches and pains.
During pregnancy, the abdomen is not massaged and mothers beyond 20 weeks gestation are positioned on their sides instead of their backs. Deep tissue massage is not recommended during pregnancy. If you have a high-risk pregnancy, please consult your doctor before receiving any massage therapy.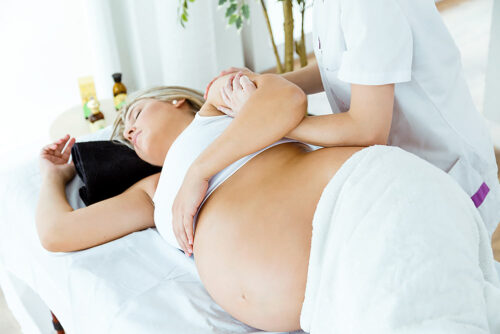 Pricing
Massage therapy services are $75 for a 60-minute massage or $100 for a 90-minute massage. Gift certificates are available.
Request an Appointment
Call Nature's Link Wellness Center at 337-332-2705 to schedule a massage.