Nature's Link Wellness Center offers alternative health services in complementary health disciplines, both in-house and as a referral. Serving the entire Acadiana region including Lafayette and Breaux Bridge, LA. Led by Dr. Kristine Devillier, RND, CNHP, our health & wellness professionals share a commitment to quality and excellence—with your health and wellness being the first priority.
Ali Sophia Devillier
Ali Sophia Devillier is an Emotional Release Coach and a Level 1 Holistic Aromatherapist. She has been with Nature's Link Wellness Center since she graduated from the University of Louisiana at Lafayette in 2012. After graduating with a major in Psychology and a minor in Child and Family Studies she pursued her Certified Natural Health Professional Certification with Trinity School of Natural Health and became SollePro Certified with Solle Naturals. Ali's education and training have enabled her to personalize her focus on becoming an Emotional Release Coach; she can help you clear your mind of "road blocks" while helping you "balance your body". She combines this with specializing in Holistic Aromatherapy Personal Blends with Mind, and Body Health.
Ali is inspired to support people in balancing out their bodies on a mental and physical level.
Contact me for an appointment today.
contact@natureslinkwellness.com
337-332-2705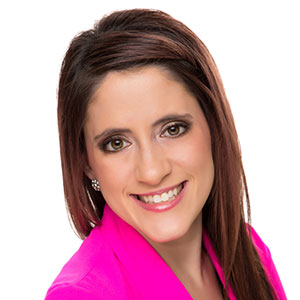 Melanie Poche Barras
Melanie Poche Barras is a Licensed Natural Nail Technician located at Nature's Link Wellness Center in the historic downtown area of Breaux Bridge, LA. She graduated from the Cosmetology Training Center in Lafayette, LA in 2005 and is continuing her education in reflexology, holistic health and is a Solle Specialist.
When Melanie is not making the hands and feet of Breaux Bridge more beautiful she is caring for her two boys. Melanie takes her education and experiences to the next level by incorporating her knowledge of Solle Naturals products by including their essential oil line into her mani/pedi services for a relaxing and calming experience.
Contact me for an appointment today.
337-277-2142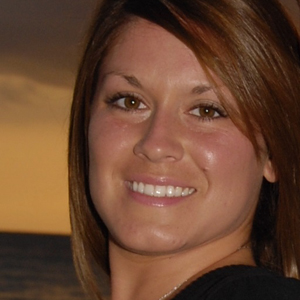 Nancy H. Coatney
MA, MS, RA
Registered Aromatherapist,
Advanced Aromatherapy Practitioner,
Certified Professional Aromatherapist
Nancy has been interested in and using essential oils since the 1990s. She is a Registered Aromatherapist (one of only two in the state of Louisiana) through the Aromatherapy Registration Council and holds a Master of Science in Aromatherapy degree from the American College of Healthcare Sciences (ACHS). She is currently pursuing certification in botanical skin care, aromatic medicine, and herbal studies. With over 1200 hours of formal training and education, Nancy considers herself an avid aromatherapist, a perpetual student, and a teacher at heart. She has Advanced Aromatherapy Practitioner status through the Alliance of International Aromatherapists (AIA) and is a NAHA (National Association for Holistic Aromatherapy) Certified Professional Aromatherapist (Level II). Nancy's philosophy is to practice aromatherapy with intention, and she looks forward to sharing her knowledge and expertise through workshops, private consultations, and custom blending.
Contact us for an appointment today.
337-332-2705
Becky J. Boyles
LMT, CNHP
Louisiana Licensed #759 Since 11-1-1996
Certified Natural Health Professional November 2016
Becky has been a Licensed Massage Therapist since 1996 she was in an auto accident that left her with pain in her neck and back. She turned to massage therapy where she received so much relief she soon became interested in it as a career. Since graduating and passing both the national and state board exams, Becky has continued her studies for helping her clients receive the relief they were looking for in medical massage training with both LMT Massage Success of Florida and Advanced Massage Training in New Orleans. Becky is so passionate about massage therapy that she has gone above, and beyond the 12 hours of continuing, education massage therapist must fulfill for licensure every year.
Becky always individualizes every massage for each client; she will use different techniques such as Swedish, Deep Tissue, Neuromuscular Therapy, Myofascial Release, Trigger Point, and much more for whatever that client may need. She believes that each client is different and what works and gives relief for one, may slightly differ in another, she pays close attention to how the body is responding and will use the proper technique that will work to achieve the clients best outcome.
Becky became certified in Aromatherapy from The College of Holistic Studies in Houston Texas in 1998 and is currently studying more about aromatherapy and essential oils through JennScents of Florida. She also has a strong passion for natural health and became a Certified Natural Health Professional through Trinity School of Natural Health of Warsaw, IN and is currently continuing her studies in natural health.
Becky agrees with other professionals that maintenance work once a month will help to keep aches and pains at bay, some may require more frequent visits especially during times of increased aches and pains. Becky goes above, and beyond to help her clients by suggesting at home help such has tub soaks with Epsom salts, ice packs, natural therapies for pain and inflammation and stress; which is a significant cause for many of the aches and pains we suffer daily.
In her spare time, she enjoys cycling, hiking and landscape photography. She grew up working in her mother's arts and crafts business, she has been a custom picture framer, loves being creative in upcycling furniture, creative crafting and trying new artistic projects.
Becky is married to Jess Boyles, and together they enjoy antiquing and being out in nature, especially in the boat.
Contact me for an appointment today.
beckyfolse@gmail.com
985-856-8409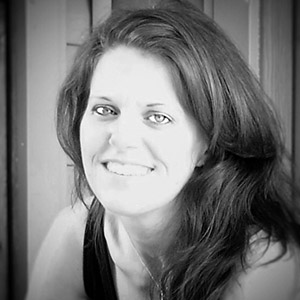 Shannon Sonnier
My name is Shannon Sonnier. I am a registered yoga teacher with Yoga Alliance at the 200 hour level. I am also a continuing education provider for Yoga Alliance. I am certified as an Ayurvedic Yoga Specialist. The wisdom of ayurveda has been a tremendous gift in my life. Yoga and ayurveda are my passions and a way of life.
After years of teaching and practicing yoga I have developed my own teaching style that meets students where they are at in their journey. I have over eleven years of experience teaching a variety of classes and to various levels of students. I have had to learn how to make the physical practice adaptable to anyone that is in front of me. I believe it is important to incorporate the philosophy of yoga into the classes that I teach so students understand how that applies to their lives off of the mat. After all yoga is an integrative system that addresses the needs of the individual as a whole being body, mind and spirit. As life is ever changing we must grow and change with it. Our yoga practice should support and nurture us as we grow and change.
Contact me today.
shannon@sacredjourneyyoga.com
337-519-4997