Nature's Link Wellness Center offers alternative health services in complementary health disciplines, both in-house and as a referral. Serving the entire Acadiana region including Lafayette and Breaux Bridge, LA. Led by Dr. Kristine Devillier, RND, CNHP, our health & wellness professionals share a commitment to quality and excellence—with your health and wellness being the first priority.
Ali Sophia Devillier
Ali Sophia Devillier is an Emotional Release Coach and a Level 1 Holistic Aromatherapist. She has been with Nature's Link Wellness Center since she graduated from the University of Louisiana at Lafayette in 2012. After graduating with a major in Psychology and a minor in Child and Family Studies she pursued her Certified Natural Health Professional Certification with Trinity School of Natural Health and became SollePro Certified with Solle Naturals. Ali's education and training have enabled her to personalize her focus on becoming an Emotional Release Coach; she can help you clear your mind of "road blocks" while helping you "balance your body". She combines this with specializing in Holistic Aromatherapy Personal Blends with Mind, and Body Health.
Ali is inspired to support people in balancing out their bodies on a mental and physical level.
Contact me for an appointment today.
contact@natureslinkwellness.com
337-332-2705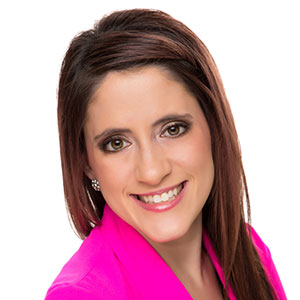 Deborah Perez Cockburn
Deborah Perez Cockburn, best known as Debbie, is a natural health instructor with over 25 years of experience in the natural health field. Over the years, she has worked with several herbal companies, one being Solle Naturals. Debbie is a successful trainer and has been instrumental in developing the teaching manuals for Solle Naturals seminars, as well as translating all the Solle's products and marketing materials from English to Spanish.
Debbie studied at the University of Puerto Rico at Mayaguez, is an avid student of herbal therapies and natural health practices, is multi-lingual, three of the languages being Spanish, English, and French, and is an accomplished vocalist.
She enjoys traveling the world, making new friends wherever she goes, and currently resides in Princeton, TX, with her husband, children, and fur babies.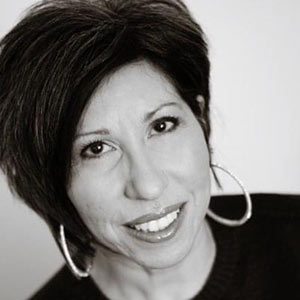 Melanie Poche Barras
Melanie Poche Barras is a Licensed Natural Nail Technician located at Nature's Link Wellness Center in the historic downtown area of Breaux Bridge, LA. She graduated from the Cosmetology Training Center in Lafayette, LA in 2005 and is continuing her education in reflexology, holistic health and is a Solle Specialist.
When Melanie is not making the hands and feet of Breaux Bridge more beautiful she is caring for her two boys. Melanie takes her education and experiences to the next level by incorporating her knowledge of Solle Naturals products by including their essential oil line into her mani/pedi services for a relaxing and calming experience.
Contact me for an appointment today.
337-277-2142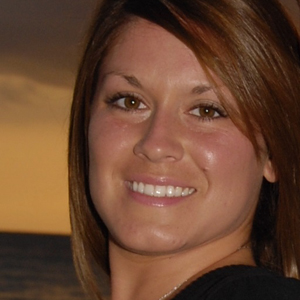 Nancy H. Coatney
MA, MS, RA
Registered Aromatherapist,
Advanced Aromatherapy Practitioner,
Certified Professional Aromatherapist
Nancy has been interested in and using essential oils since the 1990s. She is a Registered Aromatherapist (one of only two in the state of Louisiana) through the Aromatherapy Registration Council and holds a Master of Science in Aromatherapy degree from the American College of Healthcare Sciences (ACHS). She is currently pursuing certification in botanical skin care, aromatic medicine, and herbal studies. With over 1200 hours of formal training and education, Nancy considers herself an avid aromatherapist, a perpetual student, and a teacher at heart. She has Advanced Aromatherapy Practitioner status through the Alliance of International Aromatherapists (AIA) and is a NAHA (National Association for Holistic Aromatherapy) Certified Professional Aromatherapist (Level II). Nancy's philosophy is to practice aromatherapy with intention, and she looks forward to sharing her knowledge and expertise through workshops, private consultations, and custom blending.
Contact us for an appointment today.
337-332-2705
Shannon Sonnier
My name is Shannon Sonnier. I am a registered yoga teacher with Yoga Alliance at the 200 hour level. I am also a continuing education provider for Yoga Alliance. I am certified as an Ayurvedic Yoga Specialist. The wisdom of ayurveda has been a tremendous gift in my life. Yoga and ayurveda are my passions and a way of life.
After years of teaching and practicing yoga I have developed my own teaching style that meets students where they are at in their journey. I have over eleven years of experience teaching a variety of classes and to various levels of students. I have had to learn how to make the physical practice adaptable to anyone that is in front of me. I believe it is important to incorporate the philosophy of yoga into the classes that I teach so students understand how that applies to their lives off of the mat. After all yoga is an integrative system that addresses the needs of the individual as a whole being body, mind and spirit. As life is ever changing we must grow and change with it. Our yoga practice should support and nurture us as we grow and change.
Contact me today.
shannon@sacredjourneyyoga.com
337-519-4997