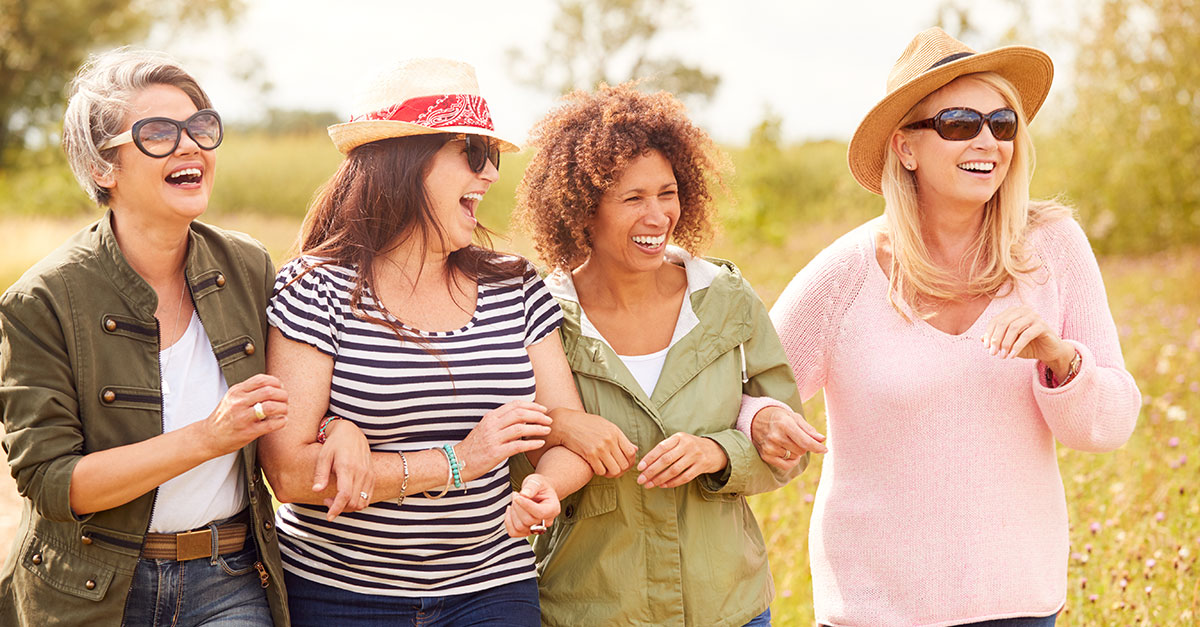 Rejuvenate Your Health With A Whole-Body Detox
In one word, describe how you feel right now.
Okay? Fine? Good?
What is it that stops you from answering great, excellent, or amazing?
Always tired or sluggish
Bloating or constipation
Joint pain or headaches
Stubborn extra pounds
Memory blips or foggy thinking
Nagging health concerns such as these (and others) can prevent you from living your fullest, healthiest life.
And you deserve more than that.
If you're ready to rejuvenate your body and mind, it may be time for a whole-body detox.
Here, your natural medicine experts in Breaux Bridge, LA at Nature's Link Wellness Center answer some frequently asked questions about detox.
Doesn't my body detox itself?
Yes! Our bodies have an extraordinary capacity to protect us from all the harmful substances we encounter as part of normal daily life.
These include pollution, pharmaceuticals, pesticides, food additives and synthetic chemicals in everything from toys to clothes to cosmetics and more.
With the help of your skin, respiratory system, immune system, intestines, liver and kidneys, your body eliminates and neutralizes toxins from all the above and more.
So why do I need to detox?
Even with the full force of your body's detox organs and systems at work, our bodies can be overwhelmed by the relentless toxins we encounter every day.
When that happens, the body's ability to cleanse and clear itself diminishes. Think of it like a clogged drain.
When your detox organs and systems are congested, your body stops performing at its best.
That's when you may start noticing some negative effects on your health.
Fortunately, it's easy to get your body running well again with a whole-body detox.
What exactly is a detox?
Detox is short for detoxification. It's a process that helps change toxins in your body into less toxic substances or those that are easier for your body to eliminate.
There are many types of detox programs. They can include fasting, following a special diet or taking a combination of supplements. There are also programs that include all three of these elements.
It's always best to start with some professional advice before you begin any detox program. If you have pre-existing health issues, are pregnant or breastfeeding, this is an absolute must.
Is a whole-body detox right for me?
If you are in good health but would like to feel better and more in control of your wellness, a whole-body detox may be perfect for you.
Start by asking yourself what your goals are for your detox. While many people choose to do a whole-body detox for the weight loss benefits, there are plenty of other reasons to do one too. They can also help boost energy levels, optimize organ function, balance your digestive system and more.
Once you know what your goals are, your wellness expert can help design a detox program that will help you achieve them.
When is the best time to do a detox?
Anytime is a good time for a detox, especially if you are feeling less than your best. But a change in season is an ideal time. It will help cleanse and clear your body from the previous season's overindulgences (barbecue, anyone?) and prepare it for the challenges of the upcoming season.
Regular detoxes are a good idea to help you stay feeling your best all year long. Performing quarterly detoxes – timed to coincide with each change of season – is a good practice for optimal health.
Will I feel unwell during my detox?
It's not unusual to experience some symptoms during the detox process. Afterall, there are a lot of changes happening within your body.
Symptoms may include mild headache, fatigue, frequent urination, or diarrhea. These will vary depending on the detox program you are using and your body's unique response to it. All detox symptoms are temporary and will disappear once your detox program is complete.
Is a detox safe?
Although detoxing is safe for most people, it's always a good idea to seek professional advice from a board-certified naturopathic doctor before you begin any detox program. Follow the instructions they provide and let them know right away if you are experiencing any difficulties during the process.
Is a whole-body detox a complicated process?
At Nature's Link Wellness Center, we understand that you have a busy, full life and not a lot of time for complicated detox programs. That's why we create easy-to-follow, bespoke detox programs to meet each individual's unique health needs and lifestyle.
We are committed to helping you achieve your best health through detox and other science-backed natural medicine. Led by natural health practitioner and board-certified naturopathic doctor Kristine Devillier, we are passionate about helping clients find their own personal balance and achieve optimal health and wellness.
If you're ready to feel amazing, please get in touch today to set up an appointment. For holistic wellness in Breaux Bridge, Lafayette and the entire Acadiana area, call 337-332-2705 or reach us online.