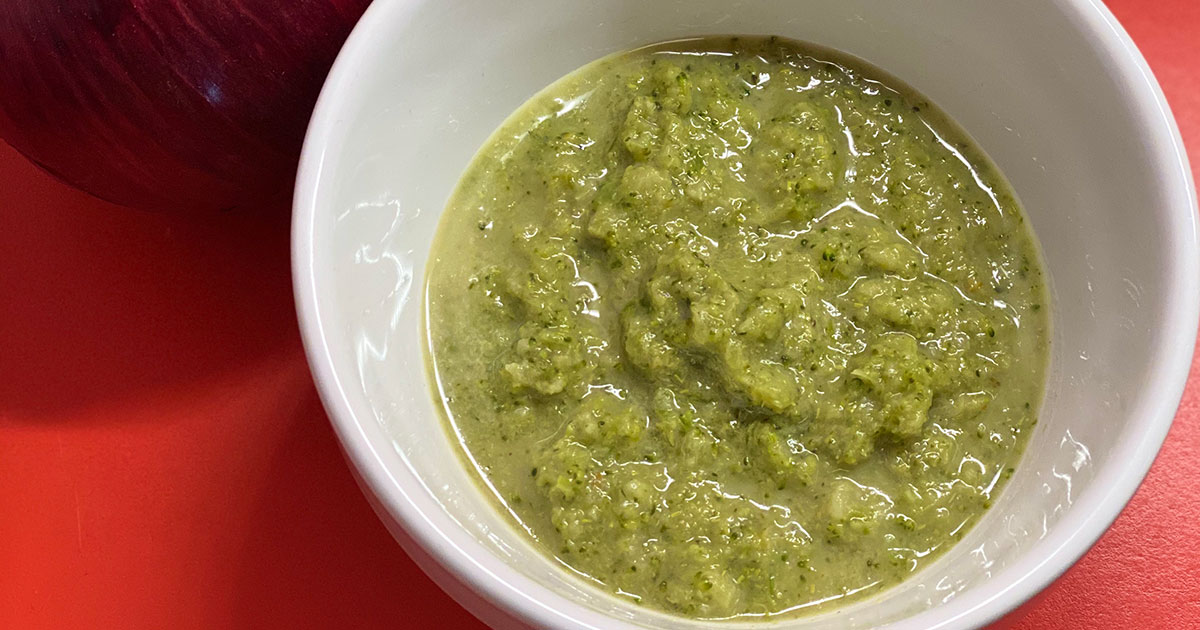 Broccoli and Cauliflower – A variety of the cabbage and has similar food value.
This Cream of Broccoli Soup was made without dairy and is super healthy! No cream, butter or flour added. More importantly; No flavor removed…
Bon Appetite! Serves 4
Ingredients
1 tbsp extra-virgin olive oil or ghee
1 small onion, chopped
1 celery rib, chopped
1 tsp sea salt, I use 'Real Salt'
½ tsp garlic powder
½ tsp onion powder
¼ tsp ground red pepper, capsicum
1/8 tsp celery seed
8 cups broccoli florets, divided
4 cups cauliflower florets
3 cups vegetable broth or bone broth
1 cup unsweetened almond milk, or other non-dairy milk of choice
Instructions
Heat the olive oil (or other cooking fat of your choice) in a large stock pot set over medium heat. Add the onion, celery, salt and pepper and cook until slightly softened and fragrant, about 3 minutes.
Add the garlic powder, onion powder, celery seeds, about 7 cups of the broccoli florets, all the cauliflower florets and vegetable broth; cover loosely and cook until the cauliflower and broccoli florets are fork tender, about 8 to 10 minutes.
Carefully ladle about half the soup into a High-Speed Blender (I use Vita-Mixer or Bullet); process until smooth and creamy and transfer to a clean container. Repeat as many times as necessary with the rest of the soup.
Once all the soup has been processed, return it to the stock pot; Chop the remaining cup of broccoli florets finely and add that to the soup, along with the cup of non-dairy milk. Stir. Bring back to a simmer over medium heat then kill the heat and serve promptly.