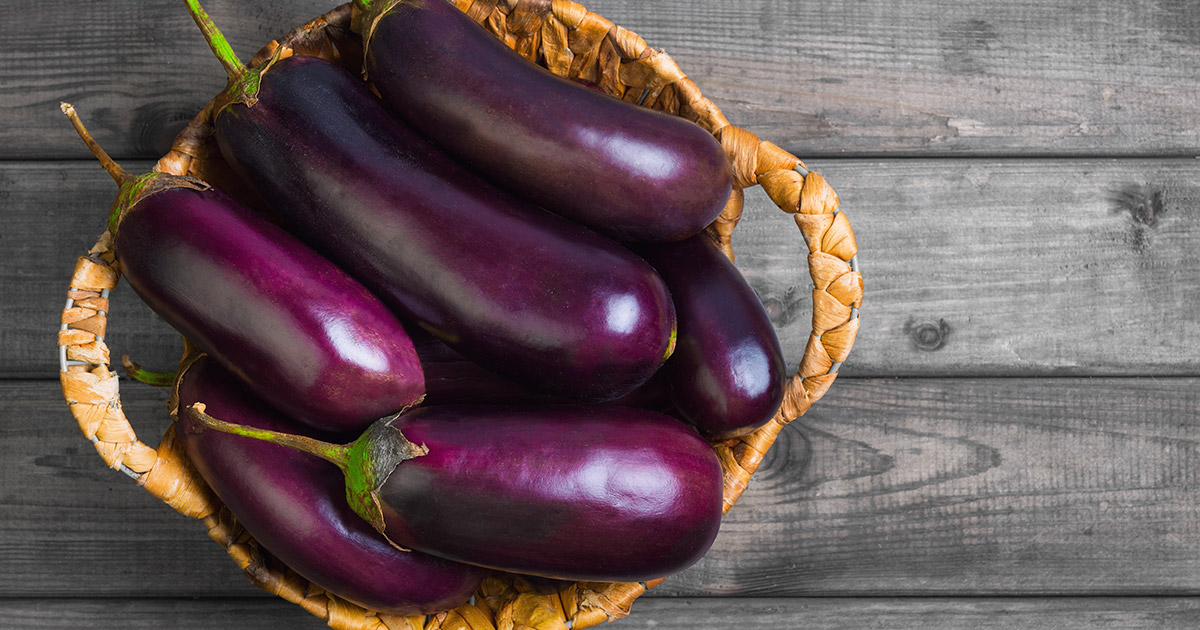 This eggplant casserole recipe is an excellent lite summer time dish.
Ingredients:
½ cup chopped bell pepper
1 cup chopped onions
1 cup chopped celery
1 eggplant, peeled and cut into ½ inch cubes (about 1 lb.)
Salt, black and red pepper
3 Tbsp. Butter or Earth Balance
1 clove garlic, minced
1 cup tomatoes
3 cups cooked rice or quinoa
1 cup grated cheese
3 to 4 Tbsp. bread crumbs Italian style (To make your own, ingredients listed below)
Directions:
Preheat oven at 350°.
Sauté bell pepper, onions, celery and eggplant in butter or earth balance.
Add garlic, seasonings, and tomatoes.
Cover and simmer 10 minutes or until tender.
Stir in rice or quinoa, cheese, and bread crumbs.
Pour into a buttered 2-quart casserole dish.
Bake at 350° for 10 to 15 minutes.
Serves 8.
Breadcrumbs: 2 slices of Sprouted Grain bread, 1 teaspoon flax seed or meal, 1 teaspoon parmesan cheese, ½ teaspoon oregano, grind in your bullet blender.