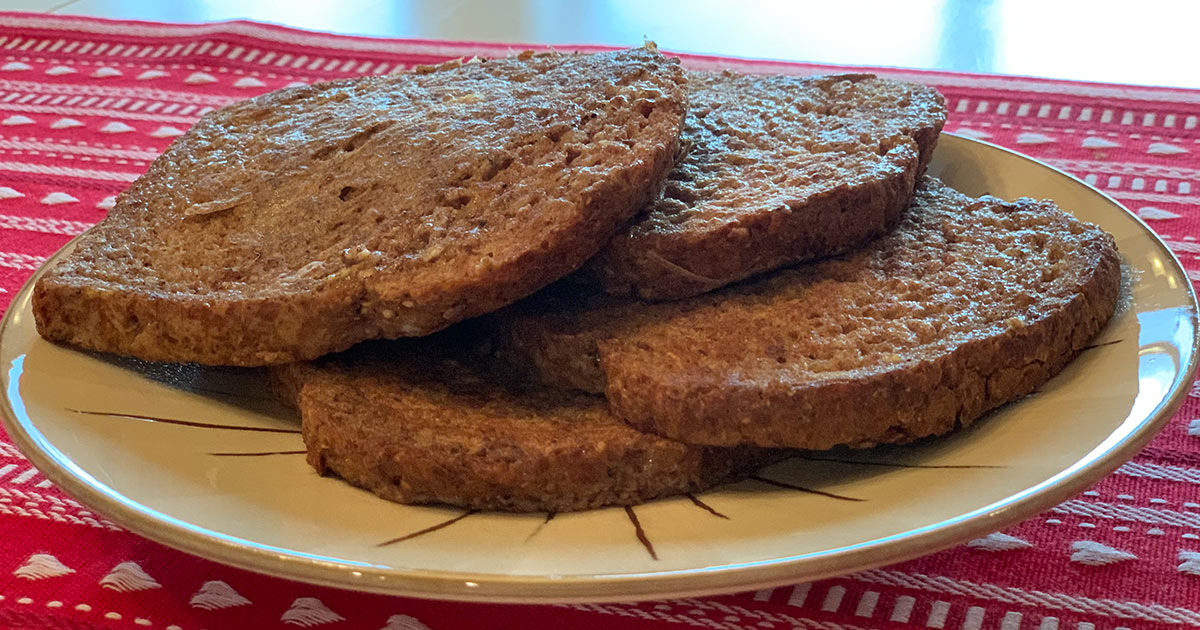 Pain Perdu – "Lost Bread"
When food was likely to not be wasted, the French created "pain perdu," which means "lost bread," which we love in south Louisiana. Spring is a great time to get back on track, and in doing so, you do not need to deprive yourself. Saturday mornings with the kids, this recipe is the perfect little alternative with healthy substitutions, and they can even participate. A southern staple is comfort food, and pain perdu satisfies that craving!
Ingredients
4 slices of Ezekiel bread – defrosted
2 organic eggs
1 tablespoon reverse osmosis or filtered water
1 teaspoon cinnamon
1 teaspoon nutmeg
1 tablespoon butter or earth balance
Directions
In a medium-size bowl, whisk together eggs, water, cinnamon, and nutmeg.
Melt butter in a large skillet on medium heat till bubbly. Dip bread in egg mixture, then place it in skillet. Cook each side of bread until slightly browned. Serve warmly with local honey, cinnamon sugar, or maple syrup.