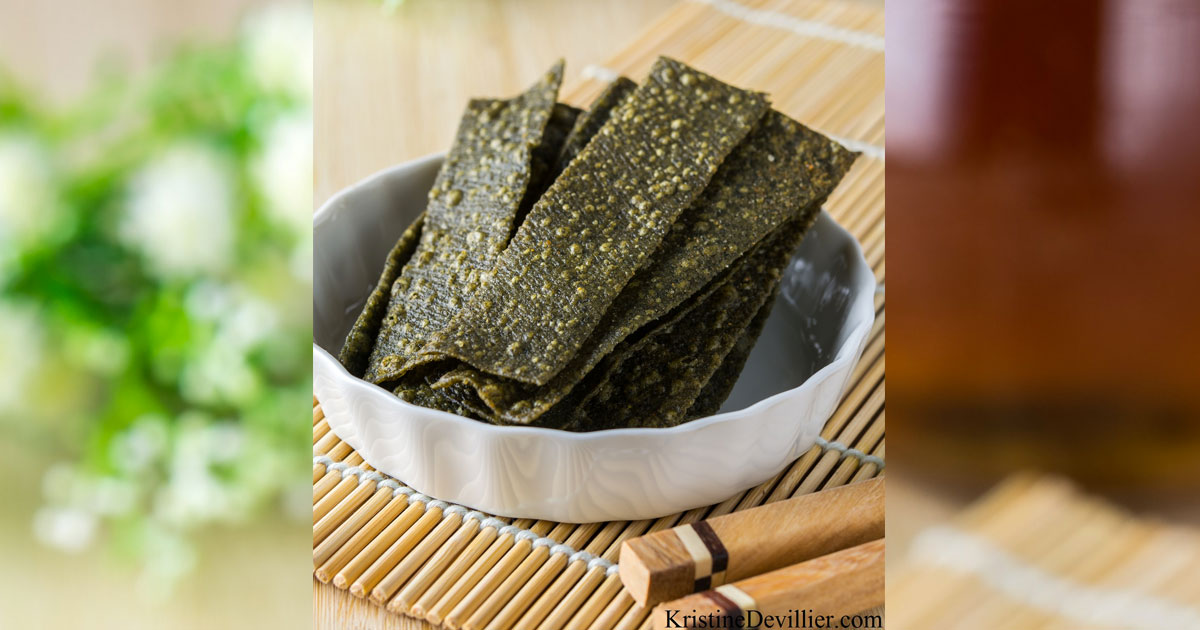 Nori is black seaweed sold in dried sheets in natural food and Oriental stores (it is usually less expensive in the latter). It is most commonly used to wrap around rice in sushi dishes. Although it may appear very exotic, Nori makes a delicious snack alternative to potato chips.
Children love it!
Ingredients
Nori sheets
Olive Oil
Natural Sea Salt (optional)
Directions
Place one sheet of Nori on a piece of parchment paper, spread lightly with the olive oil, then put another sheet on top. Continue doing this for as many sheets as you want.
Roll Nori sheets in parchment paper gently and let stand until oil is absorbed.
Remove sheets from paper and sprinkle with sea salt.
(Seaweed is naturally salty, so you may not need the additional salt)
Heat a pan and toast the sheets lightly on top of the stove until crispy (color will change from black to dark green).
Let sheets cool then cut into any size or shape you like. Store Nori chips in a closed container to keep crisp.