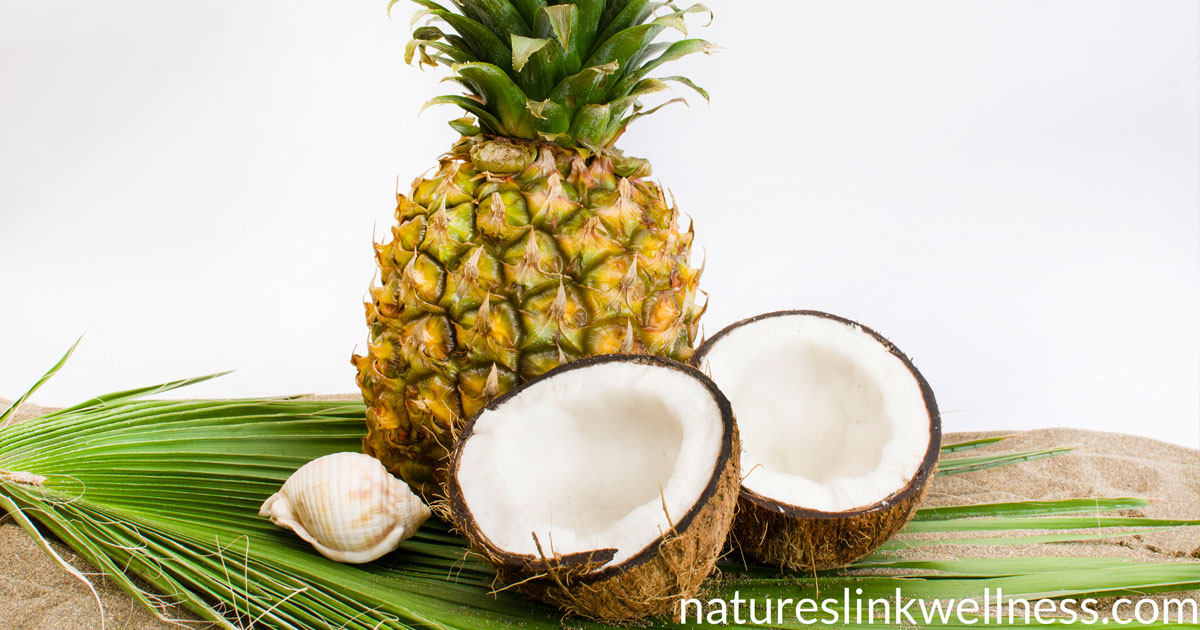 Ingredients:
1 cup – dried, unsweetened pineapple
1/3 – cup warm water
1 cup – cashews
1/4 cup – unsweetened coconut flakes
1/2 tsp. – lemon zest
1 – vanilla bean (optional)
Dash of salt
Directions:
Soak dried pineapple and coconut flakes in warm water/coconut oil for 5-10 minutes (optional). Put nuts in the food processor and pulse for 30-60 seconds. Next drain the fruit, gather remaining ingredients and pour everything into the food processor. Process for 30-60 seconds or until mixture sticks together when pinched with your fingers. Line pan with parchment/wax paper then pour ingredients into the pan, cover with parchment/wax paper, and press firmly with a spatula. Top with dried pineapple chunks and coconut flakes. Chill for 1 hour in refrigerator or 10 minutes in the freezer, then cut into bars. Store in refrigerated for up to two weeks.
*Coconut oil can be a replacement for the warm water; it will add a creamier texture to the bars.