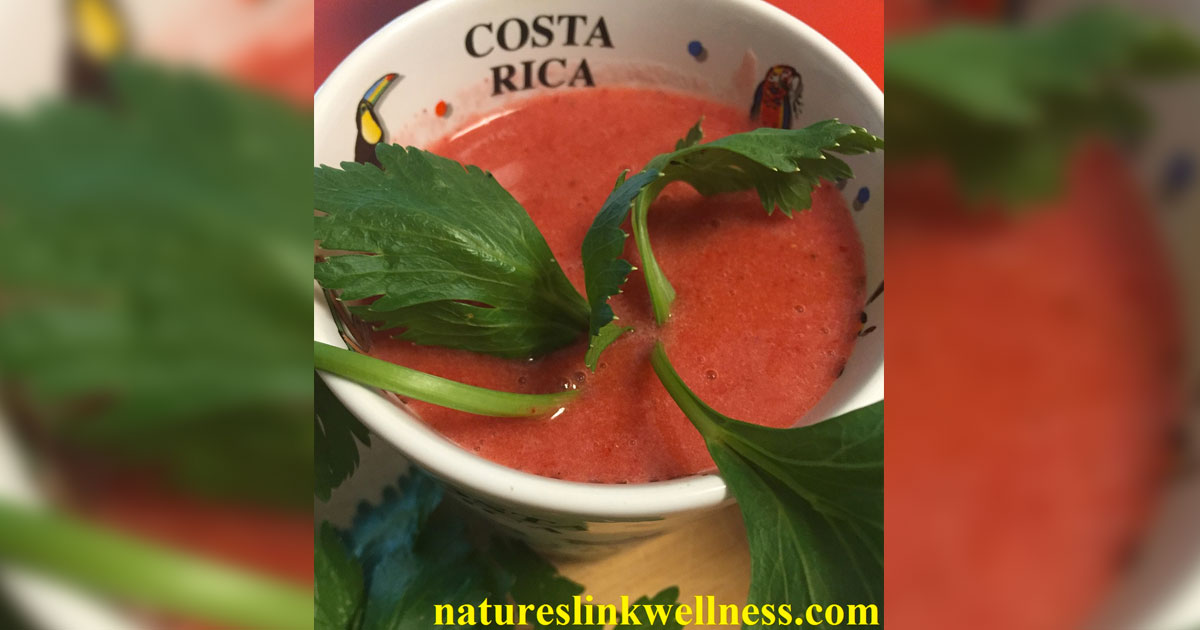 An ice-cold watermelon smoothie is a fresh way to stay hydrated this summer because watermelons are 92% water. Our watermelon smoothie is chalk-full of vitamins, minerals, fiber and antioxidants that are valuable and beneficial for the whole body.
Ingredients
2 cups – Watermelon
1 cup – Strawberries (frozen)
1 – Banana (frozen)
½ teaspoon – Cardamom
Parsley (garnish)
Directions
Cut up fruit into manageable pieces.
Put all ingredients into blender and blend.
If you do not have any frozen fruit just add ice to the mix.
Enjoy!!
Solle Naturals SolleVital can be purchased online.
Watermelon:
Vitamin A, Potassium, Phosphorus, Magnesium
Contains Lycopene (all naturally red foods) – antioxidant
Reduces Inflammation
Strawberries:
Vitamin C, Potassium, Phosphorus, Manganese
Antioxidant & anti-inflammatory
Good for acne, gout, ringworm and the aging brain
Bananas:
Vitamin A, Folate, Potassium, Phosphorus, Magnesium
Antioxidant
Good for the aging brain and brain disease such as Alzheimer's
Cardamom:
Maintain a healthy immune system
Digestive, stimulant, fatigue, fever
Substitution: equal parts of cinnamon & nutmeg (ginger or clove)
SolleVital:
Chlorophyll blend of alfalfa, mulberry, nettle, and spinach
Antioxidant
Energizing, circulation, nerve health, mood enabling, anti-stress