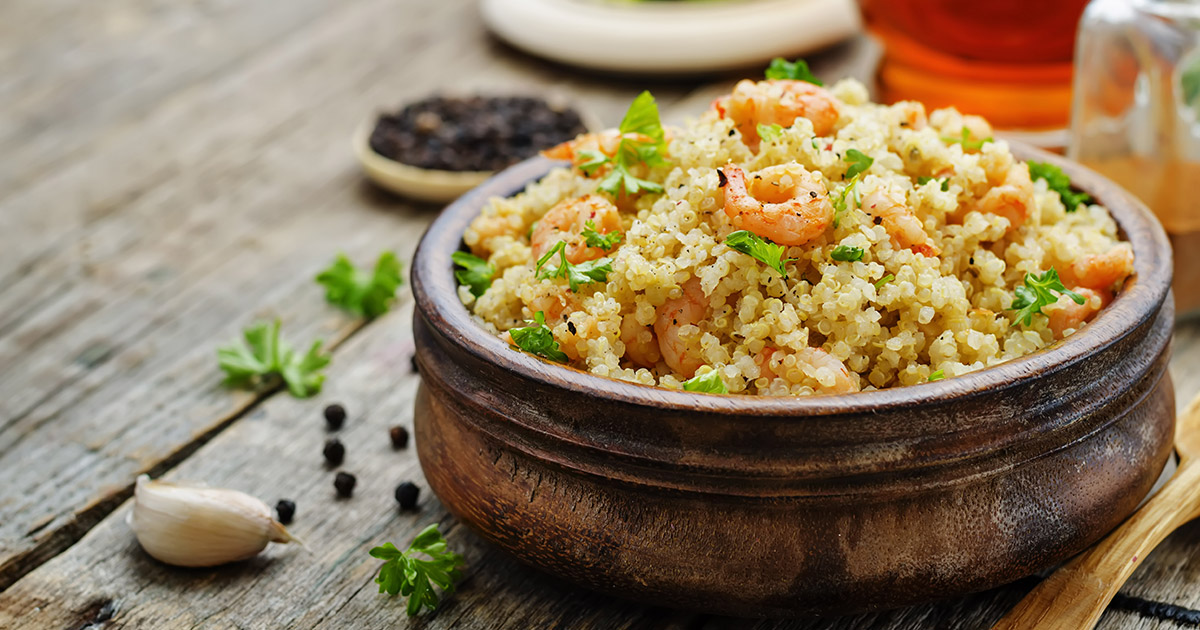 Ingredients:
2 cups quinoa, rinsed
4 cups water
1 tsp. sea salt
1 tbs. extra virgin olive oil
2 medium sweet potatoes, cut into 1/2 inch cubes
1 large yellow onion, chopped
1 clove garlic, minced
1/4 cup dry white wine
1 tbs.Marjoram (optional)
Black pepper to taste
1 cup asparagus, cut into 1/2 inch segments
1 pound peeled shrimp
Directions:
Bring the quinoa, water and salt to a boil in a large pot.
Reduce heat and simmer for about 15 – 20 minutes or until the quinoa opens a little and is soft to chew.
In a separate pan:
Heat olive oil over medium heat.
Add potatoes, onions, garlic, and asparagus.
Toss and coat with olive oil, wine, marjoram, and season with salt and pepper as needed.
Cook until softened.
Add in shrimp and cook for about 5 minutes (until pink).
Serve 1 cup of quinoa (you may need to toss in a little olive oil if it is too dry), top with potato, onion, and shrimp mixture. Enjoy!